'Stuck on You' provide superior quality name labels, clothing labels, school accessories, back to school items, camp essentials etc
(
sample labels are available to view in the school office
).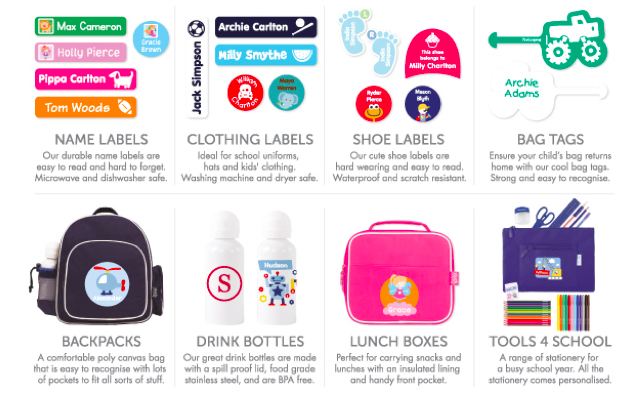 'Stuck on You' is a fantastic way of labelling school uniforms, hats, lunchboxes, bags (and everything else kids bring to school) to reduce lost property and helps kids return home with the same clothing and shoes they left home with.
IT IS EASY TO PLACE ORDERS
1. Go to http://www.stuckonyou.co.nz/
2. Each family needs to create a personal account on the website
3. Log into their website and place your order
(use the special previewer that shows the finished product before placing an order)
4. Enter our code GOODSHEPHERDSCHOOLPTA in the fundraiser code box at the checkout and earn points for each purchase
5. Orders are shipped directly to you, anyone across the country can support our fundraiser, so do pass this onto friends and family
Orders can be placed anytime during the year and you can order as often as you like. The PTA will receive up to 20% commission for all orders that are processed with our code.
If you have any queries please contact our school office.